The Virginia Department of Conservation and Recreation, DCR, has been conducting meetings along the James River to gather ideas on how to improve the visitor services and experiences along the Middle James River,
roughly the area between Lynchburg and Goochland and that portion included in the annual batteau float. Area with high visitation, water access and significant historical interest are the focus of the study. Physical improvements needed for water quality, recreation and safety are also being identified in the plan, which will depend on collaborative power of local stakeholders for implementation.
If you are interested in sharing your ideas for making the watershed, especially in the CVPDC area, a first-rate destination, contact Jennifer Wampler, jennifer.wampler@dcr.virginia.gov or Kelly Hitchcock, kelly.hitchcock@cvpdc.org, by March 30th to schedule an interview.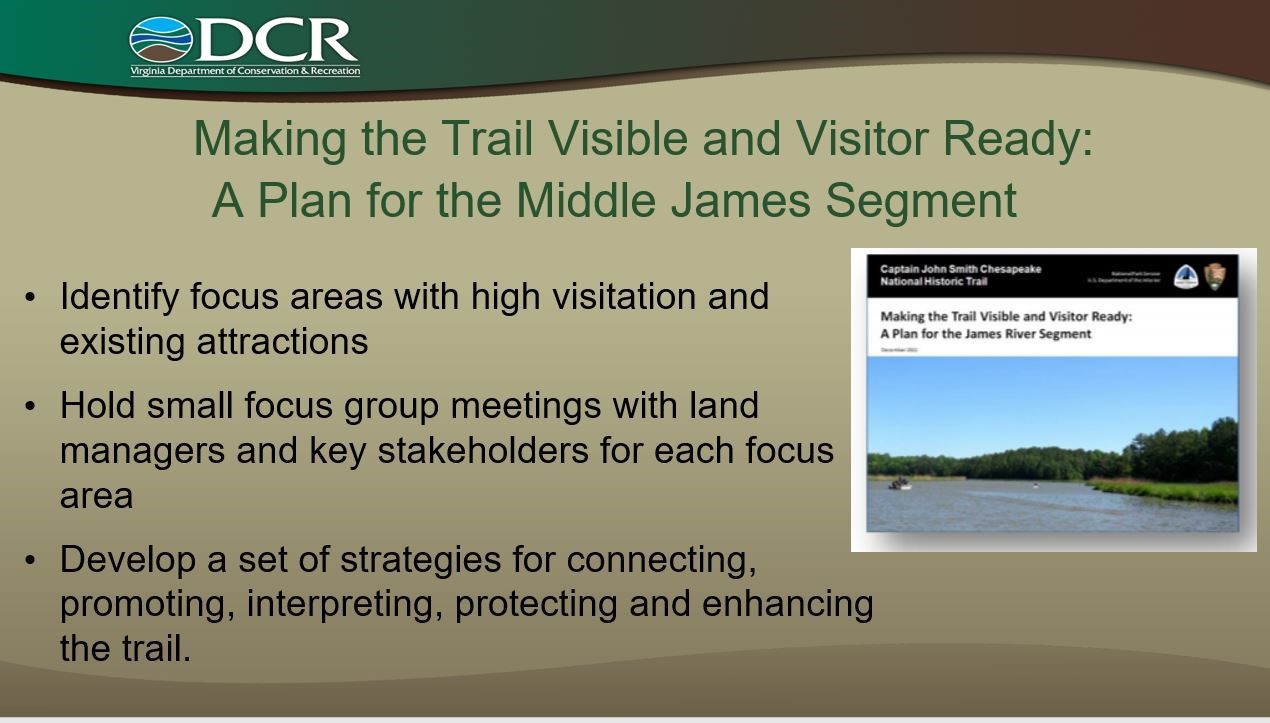 On February 26th, local stakeholders met with DCR to share short and long-term visions
for the James River at the Lynchburg/Amherst/Campbell section of the Middle James.